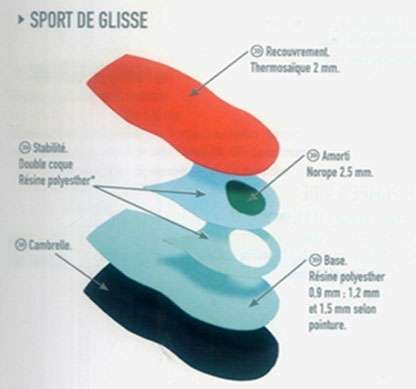 Gliding Sports : – Gliding Sports is the module which can be given to the professional players who play for long hours. This insole has a special quality that it is made up of rigid resin layer to provide support throughout his activity and also increases the life of the insole.
Indication and Use : – Sports shoes having a removable sole for optimum cleaning.

Recommended Footwear Volume : –  Skates, ski boots, skates, snowboard boots, mountaineering shoes, footwear while inflexible on the front foot.The sports gliding insole is also given to to the professional cricketers who play for long hours.
Who Can Use :